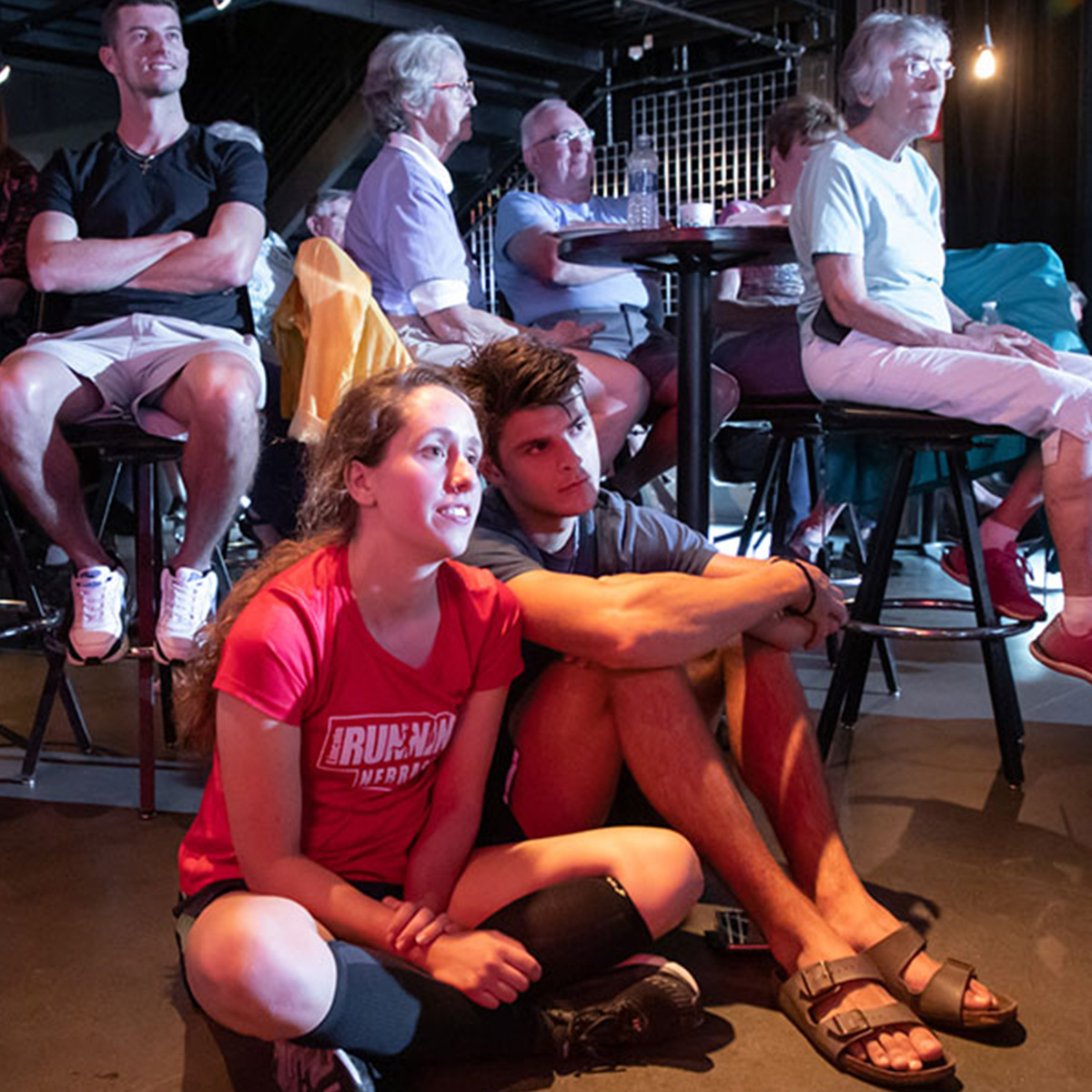 Tue Apr 04
Doors: 6:00 PM / Show: 7:00 PM
21+
Front Room
21 and over event. ID required.
Doors at 6pm
Front Room
21 and over event. Check entry requirements at http://theslowdown.com/All-Ages and https://www.theslowdown.com/covid-19/
About Science Café
Website | Facebook | Twitter
Hot Topics, Real Science.
Get ready to talk science face-to-face with actual scientists.
Our Science Cafés address the latest hot science topics in casual settings like pubs and coffeehouses. The events are open to everyone (21 and older).
Using plain language, an easygoing atmosphere and inclusive conversation, these interactive events are welcoming and comfortable for people with no science background. Each presentation is followed by a question-and-answer period.
Come for the free pizza — provided to the first 50 attendees by The Nebraska Coalition for Lifesaving Cures — and stay for the science.
On April 4, Science Café will feature Gaelle Doucet, Ph.D. and "Understanding the Aging Brain."
Join Gaelle Doucet, Ph.D., Director of the Brain Architecture, Imaging and Cognition Laboratory at the Boys Town Institute for Human Neuroscience, as she discusses the changes our brains will experience as we age. It is clear that people do not age at the same rate. Scientists are still trying to understand why there are differences amongst individuals, but factors such as physical activity and education seem to play a significant role in these changes. At the April 4th Science Café, Dr. Doucet will present findings from her scientific research and share what we know about the impact of age on the brain and what can influence it.